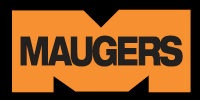 For over 50 years, Maugers Contracting Ltd. has been developing Canterbury, New Zealand. Third generation family business based in Christchurch specializing in Subdivision, Earthmoving, Green-waste, Drainage, Roading, and Construction.
Project partners and clients include Fulton Hogan, Fletcher Living, City Care and Ngai Tahu Ltd. With a significant in-house fleet of yellow steel and over 40 staff, Maugers uses SiteConnect to meet and manage HSE requirements.
"Our Operational sites are anything from one member on-site to all hands on deck. No day is the same in our field. SiteConnect has given us the ability to contact and trace our teams along with being an excellent site management and health & safety program."
How Maugers got their teams excited about using SiteConnect
Maugers had the challenge that many businesses face. How to get the guys excited and engaged in a basic level of buy-in towards health & safety?
It was the Health & Safety Officer's responsibility to follow up and make sure these processes were being completed. To do this effectively, they had to physically go to the site, often over an hour apart.
"One of the biggest challenges I had pre-SiteConnect was getting buy-in from the guys to fill out paper pre-starts or any paperwork in general. It just didn't happen; it was impossible."
"SiteConnect has given me a chance to remove myself from the compliance part of Health & Safety, giving me the tools to communicate with our staff way more efficiently."
"The guys now know Health & Safety doesn't have to be a headache."